Prevent dust from settling on your mattress and protect yourself from allergies with this white mattress protector. With polyfill on the inside, it has an exterior made of pure cotton. Soft and luxurious, it has elastic bands on all four corners to ensure that it fits your mattress perfectly. It features a quilted top that offer additional cushioning to keep your comfortable. Length x Breadth: 72"X48" (183X122).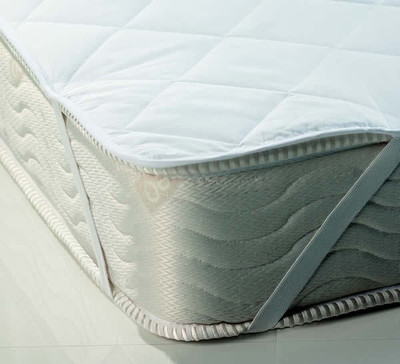 Product :
Trance Home Linen Elastic Strap Twin Size Mattress Protector(White)
Categories :
Home Furnishing New, Bed Linen & Blankets, Mattress Protectors,
Brand :
Trance Home Linen
Color :
White
Specs :
Type: Elastic Strap;Outer Fabric: Cotton;Filling Material: Poly Fiber;Color: White;Weight: 1 kg
Sellers Name :
gita sureka
Sellers Avg Rating :
0
Sellers No of Rating :
0
Sellers No of Reviews :
0
Delevery Time :
Usually Delivered in 3 - 4 days.
Shipping Charges :
Rs. 0
Discount :
15 %
Cash on Delivery :
Available
Stock :
Available
Flipkart Product id :
MTPEAYY6FNTGCWAY
MRP :
Rs. 1299
Selling Price :
Rs. 1299
Offer Price :
Rs. 1119
Buy