These aprons are made from a blend of cotton  and are soft to feel and durable.This fabric is of good quality and safe and available in multi color available in 2 sets. Easy to wash and cook with joy. There will be a front pocket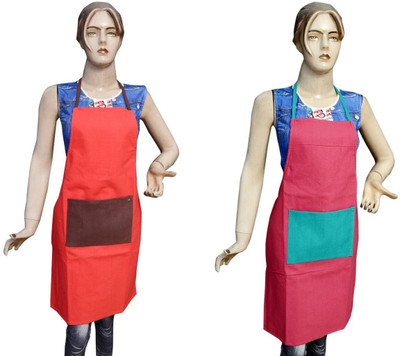 Product :
Shreejee Cotton Home Use Apron - Free Size(Multicolor, Pack of 2)
Categories :
Home Furnishing New, Kitchen & Table Linen, Aprons,
Brand :
Shreejee
Color :
Multicolor
Specs :
Home Use Apron;Style: Waist;Abstract Pattern;Size: Free;Material: Cotton
Sellers Name :
Rajiv Garg
Sellers Avg Rating :
3.8
Sellers No of Rating :
451
Sellers No of Reviews :
5
Delevery Time :
Usually Delivered in 3 - 4 days.
Shipping Charges :
Rs. 55
Discount :
48 %
Cash on Delivery :
Available
Stock :
Available
Flipkart Product id :
APREND4NNUPV5MHP
MRP :
Rs. 598
Selling Price :
Rs. 598
Offer Price :
Rs. 299
Buy