FOOTMAT 40X60 CM is made of plastic grass which keeps dust out of your house. This looks amazing and it comes with HEATSET backing. This footmat is easy to maintain just you need to wash it below any tap water with full pressure..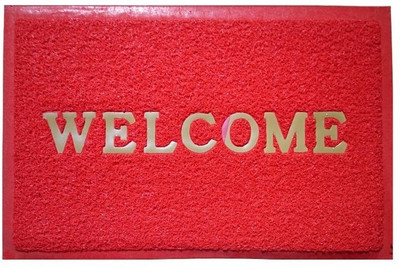 Product :
Jojo Designs Rubber Door Mat(Red, Small)
Categories :
Home Furnishing New, Floor Coverings, Mats,
Brand :
Jojo Designs
Color :
Red
Specs :
Size: Small
Sellers Name :
Vivek Singhal
Sellers Avg Rating :
0
Sellers No of Rating :
0
Sellers No of Reviews :
0
Delevery Time :
Usually Delivered in 6 - 7 days.
Shipping Charges :
Rs. 0
Discount :
43 %
Cash on Delivery :
Available
Stock :
Available
Flipkart Product id :
MATE3YU563YDH6MQ
MRP :
Rs. 599
Selling Price :
Rs. 599
Offer Price :
Rs. 340
Buy