The curtains have importance for your interiors, freshness. Curtain increases the beauty of the place where it is used. We are offering a new design of curtains. Our products have good looking, best quality, home wash, shrink resistance, fade resistance, soft fabric, best finishing. These curtains will make your home a dream home. Please, curtains wash after remove all eyelet, do not wash with bleached and strong detergents, soft machine wash, wash in warm/cold water, do not use hot iron..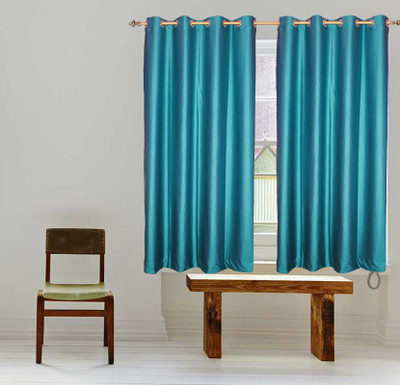 Product :
Batham Sales 152 cm (5 ft) Blends Window Curtain (Pack Of 2)(Plain, Turquise)
Categories :
Home Furnishing, Curtains & Accessories, Curtains,
Brand :
Batham Sales
Color :
Turquise
Specs :
Length: 152 cm, Width: 122 cm;Ideal Location: Living & Bed Room;For Window;Material: Blends;Pattern: Plain
Sellers Name :
neelamhandloom
Sellers Avg Rating :
0
Sellers No of Rating :
0
Sellers No of Reviews :
0
Delevery Time :
Usually Delivered in 4 - 5 days.
Shipping Charges :
Rs. 65
Discount :
43 %
Cash on Delivery :
Available
Stock :
Available
Flipkart Product id :
CRNEJTPBHKZVXHEV
MRP :
Rs. 1003
Selling Price :
Rs. 1003
Offer Price :
Rs. 599
Buy