Our non allergenic waterproof mattress protector has been designed with fluid-proof technology and extra soft cotton quilted fabric. Provides the unique ability to absorb fluids and is ensure to not change the feel of your mattress. This mattress protector allows air to flow through while being impermeable to fluids and moisture. Totally protects the top of your mattress against Fluids, Dust Mites, Allergens, Mildew, Bacteria, and Mold. This is not an encasement..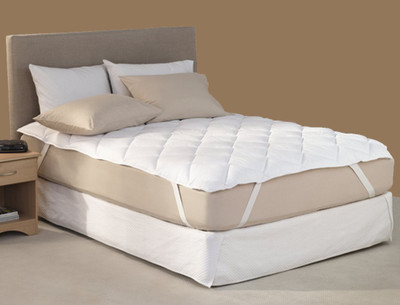 Product :
Adithya Fitted King Size Waterproof Mattress Protector(White)
Categories :
Home Furnishing New, Bed Linen & Blankets, Mattress Protectors,
Brand :
Adithya
Color :
White
Specs :
Type: Fitted;Outer Fabric: Cotton;Filling Material: Foam;Color: White;Weight: 0.475 kg
Sellers Name :
royalpardeep
Sellers Avg Rating :
3.3
Sellers No of Rating :
37
Sellers No of Reviews :
0
Delevery Time :
Usually Delivered in 4 - 5 days.
Shipping Charges :
Rs. 65
Discount :
82 %
Cash on Delivery :
Available
Stock :
Available
Flipkart Product id :
MTPEBR5JSEG4CSW3
MRP :
Rs. 2499
Selling Price :
Rs. 2499
Offer Price :
Rs. 569
Buy